The National Rosacea Society (NRS) is the world's largest organization dedicated to improving the lives of the untold millions who suffer from this widespread but poorly understood disorder.
Through education and advocacy, our mission is threefold:
To raise awareness of rosacea
To provide public health information on the disorder
To encourage and support medical research that may lead to improvements in its management, prevention and potential cure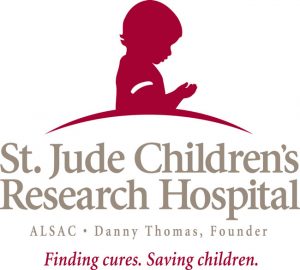 Unsure of his life's direction, a young Danny Thomas sought guidance from St. Jude Thaddeus, the patron saint of hopeless causes. If the saint would point to the path he should take, Danny vowed to build a shrine in his name.
Success followed Danny's plea and soon after, the legendary entertainer set about fulfilling his vow to St. Jude.
The result was St. Jude Children's Research Hospital.Families never receive a bill from St. Jude for treatment, travel, housing or food — because all a family should worry about is helping their child live.
Unlike any other hospital, the majority of its funding comes from individual contributions. And thanks to generous donors, families never receive a bill from St. Jude.
A percentage of sales of services and goods are donated with cheerful giving monthly from The Skin Renewal Studio!